CREATIVE
Having the skill and imagination to create new things
Tell us about the creative things you are doing at home, in school and in your community.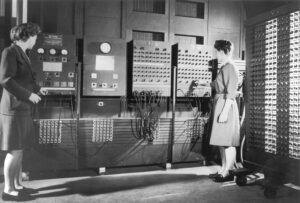 A team of 6 women programmed the first digital computer.
The women participated in a World War II program coding instructions into the revolutionary Electronic Numerical Integrator and Computer (ENIAC).


You gotta dig a little deeper. When you find out who you are, you find out what you need.

Share your thoughts about the "What's the Word?" video.
Record a video or type an email.